Love Song Dedications
Created and performed by Tom Hogan and Bonnie Leigh-Dodds Join Tom and Bonnie on the ultimate quest to find the perfect love song. Part comedy show and part performance, the critically acclaimed and utterly charming love song dedications (without Richard Mercer) will take you on a joyous ride through contemporary politics, philosophy and wicked dance moves, one pop song at a time. A Ten Tonne Sparrow Production 
The Wedge Performing Arts Centre
John Leslie Theatre
Melbourne International Comedy Festival
Australia's favourite comedy convoy is locked, loaded and hitting every corner of the country! Join the Melbourne International Comedy Festival Roadshow as it rolls into town, home-delivering the hottest acts direct from Australia's largest comedy festival to your backyard. Featuring an all killer, no filler line-up of Australian stars and talented newcomers. We've got all your comedy cravings covered. Buckle up for a night of standup, sketch, satire, silliness and song in this rip-roaring road trip of a lifetime. Warnings: Performances often contain coarse language, sexual references and material that can offend. Smoke machine/hazer may be used during this performance. Suitable: Ages 15+
The Wedge Performing Arts Centre
John Leslie Theatre
Snow & Rose
A story full of magic, fear and unbelievable courage. Snow and Rose is a contemporary dance work based on the traditional fairy tale of 'Snow White and Rose Red', that explores familial relationships, coping with difficult emotions and believing in oneself through the story of two sisters who become lost in their own make-believe world. Featuring a live orchestra and stunning visual effects, this heart warming tale will enchant from beginning to end. "'Snow & Rose' transcends worlds…" – Dance Writer "One of the most innovative and exciting performance groups happening here in Australia" – Kate Meade, Founder of the Victorian Dance Festival "Dancers extraordinary" – Audience Member
The Wedge Performing Arts Centre
John Leslie Theatre
42 George Street
A houe holds the memories of those who have lived under its roof. The experiences of new beginnings, sad endings, celebrations and confrontations are stored in the walls that witnessed it all. 42 George Street opens its doors to allow you a peek into the lives of three families that have lived there. It will give you a glance into the life changing moments of its residents, set against the backdrop of events that shaped Australia. Written by Melesa Eldred Produced by The Wedge Performing Arts Centre
The Wedge Performing Arts Centre
John Leslie Theatre
On the Trail of Patsy Cline
The Wedge Performing Arts Centre
John Leslie Theatre
A Taste of Ireland
Hot off its premiere New York City run in 2020 and with over 120 shows in 2019 across Australia and New Zealand, 'A Taste of Ireland – The Irish Music & Dance Sensation' finally returns down under. With revamped classics like 'Danny Boy' and 'Tell Me Ma', the show's live, energetic blend ofwell-known tunes, jaw-dropping acapella tap battles, world-class dancing, melodic folk musicmash-ups and craic galore transports you through the story of Ireland's tumultuous history,complimented by stunning production and lighting. Starring dancers from the West End's Lord of the Dance, Riverdance, & Gaelforce Dancealongside a treasure trove of Irish Dancing World Champions, 'A Taste of Ireland' delivers thevery best talent in the nation.
The Wedge Performing Arts Centre
John Leslie Theatre
Margaret Fulton The Musical
A musical biography of a true Aussie legend based on her bestselling autobiography. Margaret Fulton reigned supreme on our country's cooking scene, awareded an OAM in 1983 and later identified as a National Living Treasure. The Margaret Fulton Cookbook encouraged Australian housewives to experiment with more interesting ingredients, straying from the old tradition of meat and three veg. This delightful musical romp follows her journey from humble beginnings to super-stardom.
The Wedge Performing Arts Centre
John Leslie Theatre
Tom Burlinson - Now We're Swingin
The Wedge Performing Arts Centre
John Leslie Theatre
Leaving Jackson - The Johnny Cash & June Carter Show
Take a step back in time to when country music told a true story of life, love and heartache. From the famous Walk The Line and Folsom Prison Blues to the iconic Ring of Fire. For more than 40 years Johnny Cash and June Carter enthralled audiences around the world with their songs of life, love and heartache. A love story played out through some of the greatest songs ever written. Now JEFF CARTER together with BROOKE McMULLEN bring to life a captivating and unforgettable musical concert. These two talented performers share a very special onstage rapport, perfectly recreating the dynamic Johnny and June shared. This 2 hour live concert event "LEAVING JACKSON" The Johnny Cash & June Carter show will have you singing, laughing and crying for more.
The Wedge Performing Arts Centre
John Leslie Theatre
A Laugh With Dave O'Neil & Lehmo
A two-hour fun-packed night, with the hilarious Dave O'Neil and Lehmo is just what you need! These two blokes have been doing comedy for many years and are two of Australia's most experienced and entertaining comedians! Dave O'Neil You may have seen him on TV shows such as The Project, Have you been paying attention and Spicks and Specks, where he holds the record for the most appearances, at 55 times. Over the years he has been on many other TV shows such as 'Hughesy we have a problem, 20-1, Utopia, Good News Week, The Fat, Randling, The Panel and the Comedy Festival Gala. Lehmo Lehmo's live work has seen him headline at comedy clubs for well over fifteen years and work all corners of the globe – USA, UK, Ireland, South Africa, Singapore, Malaysia, Hong Kong and Thailand. Lehmo has also become Australia's number one 'combat comic', having completed seven 'tours of duty' performing for our troops abroad. Please note: Each comedian will be doing their own set.  Warnings: Some strong language.  
The Wedge Performing Arts Centre
John Leslie Theatre
The Enigma of Grieg
The Wedge Performing Arts Centre
John Leslie Theatre
Wallflowering
Wallflowering revolves around the lives of Peg and Cliff Small, an ordinary, suburban, middle aged couple who were once prize-winning ballroom dancers. This delightfully amusing and poignant play about marriage, happiness and the pursuit of the perfect foxtrot, features action interspersed with world class ballroom dancing by a younger couple, who represent not only Peg and Cliff in their glory days, but also the older couple's idealised view of themselves. HIT Productions is delighted to be revisiting Wallflowering by award winning Australian playwright Peta Murray for an extensive national tour in 2020.
The Wedge Performing Arts Centre
John Leslie Theatre
Echoes of Pink Floyd
After a well-earned break, Australia's largest scale Pink Floyd concept act Echoes of Pink Floyd are pleased to announce their all-new show for 2021! Entitled "A Journey Through Time", the Adelaide-based band's latest show will take audiences on a musical and visual journey from Pink Floyd's earliest days as darlings of 1960's London's psychedelic underground, all the way to their 1990's powerhouse performances as the undisputed masters of stadium rock. In addition, the show will provide insight into the amazing evolution of the seminal English prog rockers throughout their history. The searing, soaring music and heart-wrenching but deeply contemplative lyrics reflecting Pink Floyd's own journey as they charted their way through life's twists and turns, triumphs and disappointments. Audiences will be treated to an extensive exploration of the band's impressive catalogue as the gang from Echoes of Pink Floyd plays all of Pink Floyd's biggest smash hits, as well as some lovingly hand-picked deep album cuts designed to please the most committed of hard-core fans.
The Wedge Performing Arts Centre
John Leslie Theatre
A Taste of Tamworth
Four Multi- Award-Winning acts coming together for one big concert only happens once a year and that's with the Taste of Tamworth! With Carter & Carter, Jetty Road, Andrew Smith and Anthony Taylor, this is sure to be a great line up. Each act brings their own unique form of music and personality to the stage and then team up for a fun filled finale. This show has a respected reputation for providing a high-quality taste of Australia's largest festival Tamworth – a taste that keeps people coming back for more. Come along and be part of the Tamworth experience as the artists launch into a string of their National #1 hits and some well-known favourites.
The Wedge Performing Arts Centre
John Leslie Theatre
The Australian Bee Gees Show
Fresh from celebrating 9 years and over 2800 shows headlining on the Las Vegas strip, the Australian Bee Gees Show will be heading Down Under for the Australian leg of their 25th anniversary tour! This new show will be presented in two parts and feature all of the hits in a nostalgic trip down memory lane in a multimedia concert event. The Australian Bee Gees Show is currently performing at The Excalibur Hotel and Casino and has been in residence for the past 9 years and have just signed a new 5-year contract that will keep the ABGShow headlining in Las Vegas until 2024. The group has racked up over 2800 performances on the Las Vegas Strip and was recently voted Best Tribute Show in Las Vegas by the prestigious Las Vegas Review Journal and has made the top 10 in the 'Overall Best Show' category, an amazing achievement in Las Vegas. The Australian Bee Gees show was also the first Australian band to perform 1000 shows headlining on the Famous Las Vegas Strip and with 2800 shows already under their belt in Vegas alone they are looking forward to continued success in Sin City. After 25 years on the world stage and over 8,000 performances in over 60 countries, The Australian Bee Gees Show has evolved to become the definitive live celebration of the wonderful music written by the Brothers Gibb. From their first shows in 1995, The Australian Bee Gees Show has conquered Las Vegas and has played to capacity houses around the world, cementing their reputation as an exceptional live concert act and the world's leading Bee Gees Show. For one night only be a part of the magic that is, The Australian Bee Gees Show.
The Wedge Performing Arts Centre
John Leslie Theatre
BOOBS
This tale of mammary proportions follows one woman and her two boobs through a literal hurricane of life changing events. Laugh and gasp your way through one big decision, a million opinions, a natural disaster and an 'Australian first', as one woman's determination unwittingly shakes the very foundations of how we perceive gender, body autonomy and boobs. ★★★★★ The Age Winner: Melbourne Fringe 2019 'Best Cabaret' and 'Best Feminist Work' Winner:  Four Green Room Awards 2020  Best Artiste, Production (Cabaret) Original Songs & Writing 
The Wedge Performing Arts Centre
John Leslie Theatre
Animal Farm
One of the most enduring political commentaries returns in a multi-award winning, critically acclaimed theatre production. George Orwell's intensely powerful fairy tale allegorizes and satirizes communist governments while illustrating with stunning simplicity how greed and power corrupts with devastating consequences to all who yield. Revolution has taken place at Manor Farm. The pigs have assumed control and all the animals, fuelled by enthusiastic camaraderie and guided by a set of self-imposed rules, are promised a better life free from the self-serving greed of humans. Created by shake & stir and directed by Michael Futcher, Animal Farm promises to be one of the most shocking, relevant and wickedly funny shows this season. Suitable for: Ages 12+
The Wedge Performing Arts Centre
John Leslie Theatre
The Hunter The Hunted
We like to think of ourselves as rational people but the powerful forces of desire and obsession, love and betrayal can turn that on its head. The Hunter. The Hunted. follows a love triangle set in a gothic melodramatic world of burgeoning scientific discovery, gabardine coats, old mansions and ballroom dances. Interwoven are the actors' personal stories of failure in love, and a cast of idiot clowns trying to find the love of their lives. Fast paced, accessible and full of live music and rapid transformations, Company 13 has created a playful and dramatic work that reminds us we are not just what we think, but also what we feel. Suitable for: Ages 16+
The Wedge Performing Arts Centre
John Leslie Theatre
Broadway A Go Go
The Wedge Performing Arts Centre
John Leslie Theatre
Emil and the Detectives
Never underestimate the determination of a child. Young Emil catches a train to visit family in the big city. Something valuable is stolen. But the thief soon discovers Emil was not such an easy target. A group of quick-thinking and resourceful children rallies around. Can a bunch of kids work together to uncover and outsmart the true criminal? Ages 8+
The Wedge Performing Arts Centre
John Leslie Theatre
Bach by Candlelight
Kilmany Park Estate
Kilmany Park Estate
Strictly Ballroom The Musical
Created by BAZ LUHRMANN Book by BAZ LUHRMANN & CRAIG PEARCE Adapted by TERRY JOHNSON BY ARRANGEMENT WITH ORiGiNTM THEATRICAL ON BEHALF OF THE GLOBAL CREATURES HOLDINGS PTY LTD Scott Hastings is a ballroom dancer a future champion and a rebel. When Scott's radical dance moves raise eyebrows with the Australian Federation, he finds himself dancing with Fran, a beginner who has no moves at all. Inspiring each other, they discover that to be a winner, your steps don't need to be strictly ballroom… Adapted from Baz Luhrmann's beloved Australian film, including over 40 classic hits including "Time After Time", "Perhaps, Perhaps, Perhaps" and "Love is in the Air." The production team behind last year's sell-out sensation "Jesus Christ Superstar" return with live band "Brother John and the Redeemers" to bring you an unforgettable production that will make your heart soar and your feet want to dance!
The Wedge Performing Arts Centre
John Leslie Theatre
Jude Perl - I Have a Face
Ever wondered if you're doing it right? Well did you read the label? Jude Perl is a multi-award-winning songwriter and comedian, Jude's insight into her personal and relatable mental health struggles of being an adult, will make you want to sing along, cry and laugh all at once. Sometimes labels are super useful, particularly when you're washing your fave jumper. But at other times, labels can halt your growth and supress your very existence. Jude reminds us when to be aware of these labels, and when the labels are totally useless – and most importantly, that we are not alone. She'll talk about some tough stuff; make you laugh, laugh a lot and make you feel truly human. Running Time: 1 hour, no interval
The Wedge Performing Arts Centre
John Leslie Theatre
Loose Ends
With a touch of Wallace and Gromit and Mr. Bean, LOOSE ENDS is a quirky mix of clown powered theatre, objects that come to life and tinker experience, filled with custom built contraptions. It takes you to an eccentric world full of constant surprises, delivering a heartfelt story with lots of irreverent humour. Follow the comical attempts of a strange inventor to find his place in the world...and all the messy bits on the way. A tale about friendship, Loose Ends is laugh out loud and melancholic. It will have you at the edge of your seat and in the end, it is uplifting and encouraging - come and don't miss the magic! "A GREAT NIGHT OUT for young families"  Running Time: 1 hour, no interval
The Wedge Performing Arts Centre
John Leslie Theatre
Absolutely 80's Made in Australia Concert
Without doubt, the 80s was the most memorable and massive decade of music. The Absolutely 80s 'Made in Australia Tour' is the ultimate celebration of Aussie 80s mega hits. It's a show-stopping spectacle of epic proportions. Coming to you direct from the 80s, idols of the Oz music scene are touring with their band in one massive Down Under show! Featuring some of Australia's favourite 80's pop icons: Uncanny X Men's Brian Mannix, Kids in the Kitchen's Scott Carne and the Chantoozies' Ally Fowler. It's a high-octane two-hour show with Australia's biggest 80s hits, sung by the 80s stars who know how to hold the crowd in awe and whip up 'em up into a dancing, singalong frenzy.
The Wedge Performing Arts Centre
John Leslie Theatre
Sale City Band - Celebrating 150 Years
Local singers Peter Balikoff and Glenn Crawford along with compere Gerard Callinan and the Yallourn Madrigals join the Sale City Band to celebrate the band's 150th anniversary. The concert will feature a variety of music the band has enjoyed playing over the years – from traditional brass band pieces to swing, rock n' roll and everything in between. The Sale City Band looks forward to celebrating this milestone with the community!
The Wedge Performing Arts Centre
John Leslie Theatre
Magic Beach
A play by Finegan KruckemeyerBased on the book by Alison Lester At our beach, at our magic beach… Every year, an everyday family go on a beach holiday. This isn't just any beach – it's Magic Beach, where everything you can imagine becomes real. But this year is different. As the eldest child begins to grow up, does she have to leave the magic behind? Alison Lester AM's classic book comes to life on stage in a wonderful world of text, song, light, shadow and movement for children aged 3-8 and their adults. From the team behind The Gruffalo and The 13-, 26-, 52-, 78- and 91-Storey Treehouses, this new Australian adaptation from multi-award winning playwright Finegan Kruckemeyer is a celebration of the power of the imagination and the differences that make every child special. Suitable for: Aged 3-8 years
The Wedge Performing Arts Centre
John Leslie Theatre
Two For One
The Wedge Performing Arts Centre
John Leslie Theatre
World of Musicals
The Music Gala with an International cast brings London's West End and New York's Broadway return to Australia with a brand-new show. The World of Musicals brings the very best of Musical theatre to life. This incredible production with the wonderful revue of all your favorite musical theatre hits which include such classics as, The Lion King, Fiddler on the roof , Mamma Mia, We Will Rock You, The Mikado, The Pirates of Penzance, HMS Pinafore, The Phantom of the Opera, West Side Story, Cats, Evita, Wicked, The Rocky Horror Picture show, Jesus Christ Superstar, The Greatest Showman, Jersey Boys, Oklahoma, South Pacific , Miss Saigon, The Boy from OZ, Hairspray, Les Misérables, The Blues Brothers. The World of Musicals is colourful, inspiring and memorable musical classics, all performed by an International star-studded cast, presenting the audience with nightly entertainment at the highest level.
The Wedge Performing Arts Centre
John Leslie Theatre
Strictly Christmas
The Wedge Performing Arts Centre
John Leslie Theatre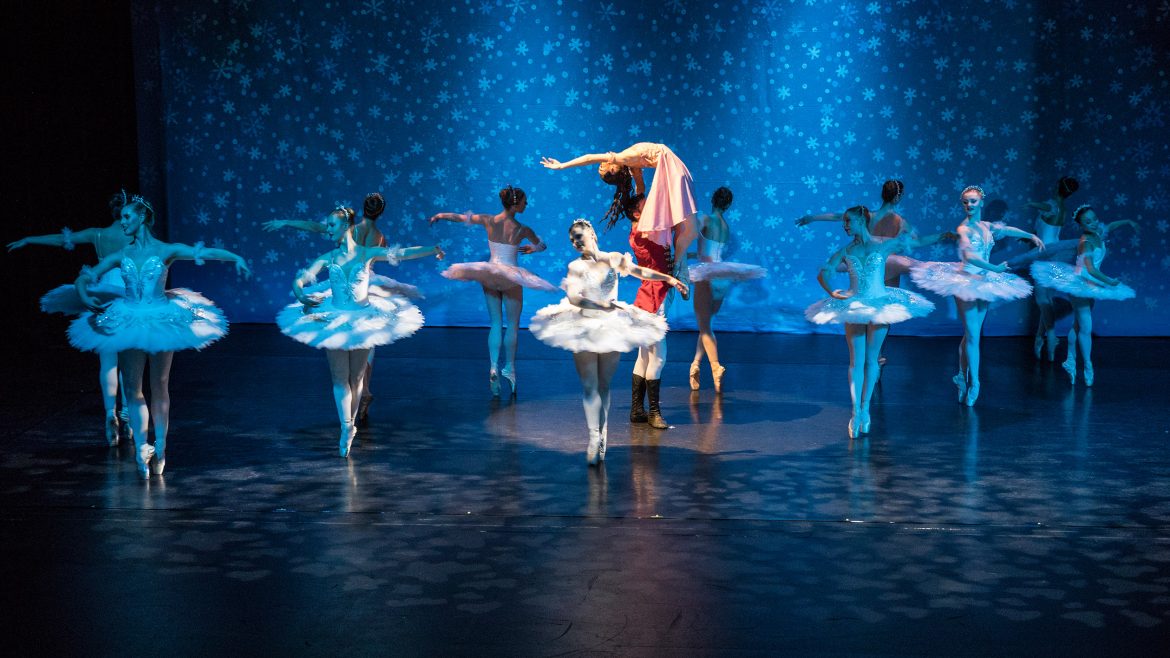 The Nutcracker Victorian State Ballet
The Nutcracker Ballet is a time-less, world famous traditional classical ballet Christmas treat! Join Clara at her Christmas party, as she ventures into her Nutcracker prince's magical land. Delight at the famous sugar plum fairy pas de deux, breathtaking snow scenes, a beautiful Christmas tree and party surprises. A rich display of mesmerising classical ballet performed by stars of the Victorian State Ballet. The Nutcracker is a feast of outstanding classical ballet skill that continues to bring joy throughout the ages to all who see it. Don't miss out on experiencing this enchanting classical ballet tale!
The Wedge Performing Arts Centre
John Leslie Theatre
John Williamson 'Winding Back' - Celebrating 50 + Years
The Wedge Performing Arts Centre
John Leslie Theatre
All That Jazz
The Wedge Performing Arts Centre
John Leslie Theatre
Bach by Candlelight
Chris Howlett performs Bach's most famous Cello suites in an intimate and evocative recital. Bach by Candlelight is a performance that verges on the sublime – The minimalism and simplicity of candlelight and flickering shadows enhances Howlett's performance of arguably the most famous solo cello works ever written. Throughout the journey Chris shares insight into the history of Bach, the suites and the challenges of performing them – making the concert accessible to both novice and the classical music lover. Chris is delighted to be able to return to this program and offer this uniquely intimate experience in 2020.
The Wedge Performing Arts Centre
John Leslie Theatre
Bluey's Big Play
The Wedge Performing Arts Centre
John Leslie Theatre