50 SHADES! The Musical Parody Sept 2020
The hilarious and sexy, 50 Shades! The Musical Parody is coming to The Wedge. Following sold out shows in New York and Las Vegas, this laugh out loud romp will have you rolling on the floor, dancing in the aisles and begging for more. 50 Shades! The Musical Parody explores the steamy relationship between our well-known characters, as seen through the eyes of three women in a book club. As they devour the novel, the characters affair comes to life around them. Take your friends, take your partner, take your co-workers and let your inner goddess out. Suitable for: Ages 18+
The Wedge Performing Arts Centre
91 Storey Treehouse
A play by Richard Tulloch Adapted from the book by Andy Griffiths and Terry Denton Andy and Terry's Treehouse has reached an amazing 91 Stories! It's now more fantastically dangerous than ever, with a deserted desert island, a whirlpool, and a giant spider! But Andy, Terry and Jill have no idea they're about to face their biggest challenge yet! Mr Big Nose has sent his grandchildren to the Treehouse, and they don't want to just sit quietly. Can Andy, Terry & Jill master this extreme babysitting challenge? What does mysterious fortune teller Madam Know-It-All really want? And will the Big Red Button really destroy the world? The team behind the 13-, 26-, 52- and 78-Storey Treehouses Live on Stage return with a fantastical trip through this wild, weird and wonderful world for children 6-12 and their adults. Just beware of the Fortune Teller… Suitable for: Ages 6 – 12 yrs.
The Wedge Performing Arts Centre
A Taste of Tamworth 2021
Four Multi- Award-Winning acts coming together for one big concert only happens once a year and that's with the Taste of Tamworth! With Carter & Carter, Jetty Road, Andrew Smith and Anthony Taylor, this is sure to be a great line up. Each act brings their own unique form of music and personality to the stage and then team up for a fun filled finale. This show has a respected reputation for providing a high-quality taste of Australia's largest festival Tamworth – a taste that keeps people coming back for more. Come along and be part of the Tamworth experience as the artists launch into a string of their National #1 hits and some well-known favourites.
The Wedge Performing Arts Centre
Absolutely 80's Made in Australia Concert
Without doubt, the 80s was the most memorable and massive decade of music. The Absolutely 80s 'Made in Australia Tour' is the ultimate celebration of Aussie 80s mega hits. It's a show-stopping spectacle of epic proportions. Coming to you direct from the 80s, idols of the Oz music scene are touring with their band in one massive Down Under show! Featuring some of Australia's favourite 80's pop icons: Uncanny X Men's Brian Mannix, Kids in the Kitchen's Scott Carne and the Chantoozies' Ally Fowler. It's a high-octane two-hour show with Australia's biggest 80s hits, sung by the 80s stars who know how to hold the crowd in awe and whip up 'em up into a dancing, singalong frenzy.
The Wedge Performing Arts Centre
Animal Farm
One of the most enduring political commentaries returns in a multi-award winning, critically acclaimed theatre production. George Orwell's intensely powerful fairy tale allegorizes and satirizes communist governments while illustrating with stunning simplicity how greed and power corrupts with devastating consequences to all who yield. Revolution has taken place at Manor Farm. The pigs have assumed control and all the animals, fuelled by enthusiastic camaraderie and guided by a set of self-imposed rules, are promised a better life free from the self-serving greed of humans. Created by shake & stir and directed by Michael Futcher, Animal Farm promises to be one of the most shocking, relevant and wickedly funny shows this season. Suitable for: Ages 12+
The Wedge Performing Arts Centre
Archie Roach tell me why 2021
Not many have lived as many lives – from stolen child, teenage alcoholic, seeker, lover, father, musical and lyrical genius, to social advocate and First Nations leader – but it took almost a lifetime to find who he really was. He is Archie Roach. His new memoir, Tell Me Why (Simon and Schuster), is an intimate, moving and often confronting account of his resilience and strength of spirit, and also of a great love story. It's an extraordinary odyssey of love and heartbreak, family and community, survival and renewal – and the healing power of music. Roach voices the joy, pain and hope he found on his path to become the legendary singer-songwriter and storyteller that he is today.
The Wedge Performing Arts Centre
Bach by Candlelight
Chris Howlett performs Bach's most famous Cello suites in an intimate and evocative recital. Bach by Candlelight is a performance that verges on the sublime – The minimalism and simplicity of candlelight and flickering shadows enhances Howlett's performance of arguably the most famous solo cello works ever written. Throughout the journey Chris shares insight into the history of Bach, the suites and the challenges of performing them – making the concert accessible to both novice and the classical music lover. Chris is delighted to be able to return to this program and offer this uniquely intimate experience in 2020.
The Wedge Performing Arts Centre
Cara Janes Soul Revival Featuring the John Gibson Trio, Jill McCubbin and Sue Kewming
Cara Schaefer and The John Gibson Trio bring you an exciting new show, reviving classic songs from the soul, funk and jazz genres. Cara has spent the last 20 years performing throughout Victoria, gaining a wealth of experience with various musicians, across many styles. At Monash University where she completed a Bachelor of Music, Jazz Performance, she studied with some of the world's finest vocal coaches, enabling her to demonstrate formidable vocal ability and range in her performances and jazz improvisations. In recent years, Cara ventured into the world of musical theatre, landing her first role as Oz in We Will Rock You, then Sandy in Grease, with the Performing Arts Headquarters Group in Bacchus Marsh.  Having recently moved to Sale, Cara gained the opportunity to play the lead role of Fran in the upcoming performance of Sale Theatre Company's show Strictly Ballroom. Cara's vocal artistry is beautifully complimented by The John Gibson Trio and stellar vocal harmonies by Sue Kewming and Jill McCubbin. The group are known for their interpretation of a wide selection of grooves from the 70's, 80's and broadly either side of those times. With Sue Kewming and Jill McCubbin on vocals, Doc Carr bass, David Harrington drums, and John Gibson piano and keys. This band obviously enjoys what it does and the joy is infectious. This engaging performance will feature songs from the likes of Dusty Springfield, Stevie Wonder, Amy Winehouse and classic jazz standards such as "All of Me", "My Funny Valentine" and "Autumn Leaves", among many more! Duration: 2 hours including interval
The Wedge Performing Arts Centre
David Scheel Don't Shoot Me I'm Still Only the Piano Player
A runaway success in London's West End, at successive Edinburgh Festivals, at the Melbourne Comedy Festival and right across the USA, this is a hilarious send-up of classical music, which has established Australian pianist, David Scheel, as the successor to the legendary Victor Borge. Beautiful music, and musical fun performed in so many accents/voices that David has also been compared to the late Robin Williams, and Peter Ustinov. Hear a familiar tune played in the styles of the old masters + an i-Pod; two famous pieces played simultaneously, one with the right hand, one with the left, plus his "translation" of the lyrics of Waltzing Matilda, already a comedy classic
The Wedge Performing Arts Centre
Echoes of Pink Floyd
After a well-earned break, Australia's largest scale Pink Floyd concept act Echoes of Pink Floyd are pleased to announce their all-new show for 2021! Entitled "A Journey Through Time", the Adelaide-based band's latest show will take audiences on a musical and visual journey from Pink Floyd's earliest days as darlings of 1960's London's psychedelic underground, all the way to their 1990's powerhouse performances as the undisputed masters of stadium rock. In addition, the show will provide insight into the amazing evolution of the seminal English prog rockers throughout their history. The searing, soaring music and heart-wrenching but deeply contemplative lyrics reflecting Pink Floyd's own journey as they charted their way through life's twists and turns, triumphs and disappointments. Audiences will be treated to an extensive exploration of the band's impressive catalogue as the gang from Echoes of Pink Floyd plays all of Pink Floyd's biggest smash hits, as well as some lovingly hand-picked deep album cuts designed to please the most committed of hard-core fans.
The Wedge Performing Arts Centre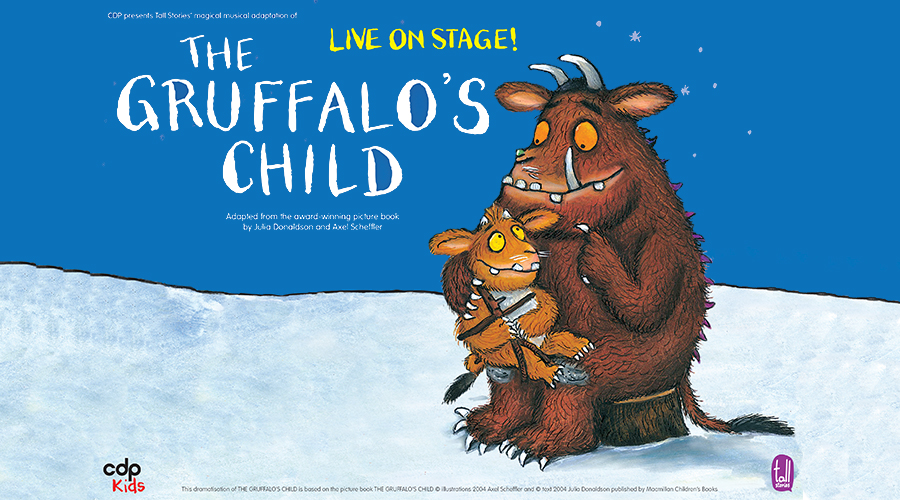 Gruffalo's Child March 2021
Adapted from the award-winning picture book by Julia Donaldson and Axel Scheffler. Published by Macmillan Children's Books The Gruffalo said that no gruffalo should ever set foot in the deep dark wood… If you loved The Gruffalo, don't miss the sequel, which returns following previous sell-out Australian tours – now in a new West End production! Join the Gruffalo's Child on her adventurous mission in this magical musical adaptation of the much-loved picture book. One wild and windy night the Gruffalo's Child ignores her father's warnings about the Big Bad Mouse and tiptoes out into the deep dark wood. After all, the Big Bad Mouse doesn't really exist… does he? The team behind The Gruffalo, Room on the Broom and The 13-, 26-, 52-, 78- & 91-Storey Treehouses return with The Gruffalo's Child, bringing together physical theatre, music and puppetry to deliver songs, laughs and scary fun for children aged 3 and up, and their adults…
The Wedge Performing Arts Centre
International Ballet Gala
Classical ballet and modern works performed by the world's greatest dancers. International Ballet Gala is a synthesis of classical ballet and modern dance productions, all delivered with the incredible skill and talent this artform demands. International stars of ballet are together in Australia for the first time to perform a collection of divertissements from your favourite ballets and modern works. Swan Lake, The Nutcracker, The Sleeping Beauty and Don Quixote: classical ballet at its best in a program with modern ballet by internationally acclaimed choreographers and directors.
The Wedge Performing Arts Centre
Jimeoin
A Stalwart of Australian comedy and all round likeable rogue, comedian Jimeoin in his new stand up show Ramble On! happily imparts his clever and quirky observations on everyday suburban life in his trademark devil-may-care style. 'Recalls the familiar at fantastically silly level, boiling his audience down to a tear-filled, gibbering mess' (Scotland on Sunday). 'Hilarious… If laughter's the best medicine, Jimeoin is a course of steroids… Don't miss it!' (Edinburgh Evening News). Suitable for: Ages 15+
The Wedge Performing Arts Centre
Jude Perl - I Have a Face
Ever wondered if you're doing it right? Well did you read the label? Jude Perl is a multi-award-winning songwriter and comedian, Jude's insight into her personal and relatable mental health struggles of being an adult, will make you want to sing along, cry and laugh all at once. Sometimes labels are super useful, particularly when you're washing your fave jumper. But at other times, labels can halt your growth and supress your very existence. Jude reminds us when to be aware of these labels, and when the labels are totally useless – and most importantly, that we are not alone. She'll talk about some tough stuff; make you laugh, laugh a lot and make you feel truly human. Running Time: 1 hour, no interval
The Wedge Performing Arts Centre
Leaving Jackson rescheduled - Sept 2020 The Johnny Cash & Ju
Take a step back in time to when country music told a true story of life, love and heartache. From the famous Walk The Line and Folsom Prison Blues to the iconic Ring of Fire. For more than 40 years Johnny Cash and June Carter enthralled audiences around the world with their songs of life, love and heartache. A love story played out through some of the greatest songs ever written. Now JEFF CARTER together with BROOKE McMULLEN bring to life a captivating and unforgettable musical concert. These two talented performers share a very special onstage rapport, perfectly recreating the dynamic Johnny and June shared. This 2 hour live concert event "LEAVING JACKSON" The Johnny Cash & June Carter show will have you singing, laughing and crying for more.
The Wedge Performing Arts Centre
Live & Let Die The music of Paul McCartney
Tony Kishman is the best Paul McCartney look and sound-a-like there is in the world- the ultimate accolades have come from those who know. Multi-instrumentalist Tony Kishman headlines appearing as Paul McCartney creating all Sir Paul's classic songs note perfect on stage. You'll hear Sir Paul's Beatles, Wings and solo hits in a songfest that has had audiences the world over audiences tapping their feet and yelling for more from the opening note to the final bow.  "Hey Jude," "Yesterday," "Get Back," "Jet," "Band on the Run," "Live and Let Die" and many more are sung by Tony, along with a world class band. Get Ready! LIVE AND LET DIE – is on its way to The Wedge! Running Time: 2 Hours, including interval.
The Wedge Performing Arts Centre
Loose Ends
With a touch of Wallace and Gromit and Mr. Bean, LOOSE ENDS is a quirky mix of clown powered theatre, objects that come to life and tinker experience, filled with custom built contraptions. It takes you to an eccentric world full of constant surprises, delivering a heartfelt story with lots of irreverent humour. Follow the comical attempts of a strange inventor to find his place in the world...and all the messy bits on the way. A tale about friendship, Loose Ends is laugh out loud and melancholic. It will have you at the edge of your seat and in the end, it is uplifting and encouraging - come and don't miss the magic! "A GREAT NIGHT OUT for young families"  Running Time: 1 hour, no interval
The Wedge Performing Arts Centre
Magic Beach
A play by Finegan KruckemeyerBased on the book by Alison Lester At our beach, at our magic beach… Every year, an everyday family go on a beach holiday. This isn't just any beach – it's Magic Beach, where everything you can imagine becomes real. But this year is different. As the eldest child begins to grow up, does she have to leave the magic behind? Alison Lester AM's classic book comes to life on stage in a wonderful world of text, song, light, shadow and movement for children aged 3-8 and their adults. From the team behind The Gruffalo and The 13-, 26-, 52-, 78- and 91-Storey Treehouses, this new Australian adaptation from multi-award winning playwright Finegan Kruckemeyer is a celebration of the power of the imagination and the differences that make every child special. Suitable for: Aged 3-8 years
The Wedge Performing Arts Centre
Rewind 80's Party
Hit's from 1980 – 1989. This is an all 80's show that explores the decade where MTV gave us the biggest ROCK STARS – Billy Idol, Pat Benatar, Madonna, Duran Duran, Cyndi Lauper, Michael Jackson, Van Halen, David Bowie, INXS and Bruce Springsteen. This is a show not to be missed with its high fashion 80's glamour, head flicks and synthesizers. Rewind 80's Band is a multi-piece live show that pays homage to the Rock, Pop, New Wave and New Romantic music of its time. These kids aren't the new wigs on the block! They have been spinning around like a record and are renowned as Australia's hottest tribute performers.
The Wedge Performing Arts Centre
Sounds of Rogers & Hammerstein
This exciting new show highlights the amazing writing team of Rodgers & Hammerstein. The show complete with fascinating narrative of their rich life history and showcases one of the most successful musical writing teams the world has ever known. Starring Michelle Fitzmaurice and Company this production will contain hits from iconic musicals such as Carousel, South Pacific, The Sound Of Music, Oklahoma, and many more. Michelle is an award-winning graduate from the West Australian Academy of Performing Arts and most recently performed alongside Gary McDonald and Lisa McCune in The stage musical "Guys & Dolls".
The Wedge Performing Arts Centre
Spinning Wheel
'A double bill with one amazing band! Join us for an exciting celebration of two of the most powerful and influential bands on the planet! 'Blood Sweat & Tears' and 'Chicago' have racked up a huge amount of hits throughout the lastfew decades, with both bands still going strong today. Anyone with even a passing interest in contemporary rock music, will recall the massive radio hits of American horn band Blood Sweat & Tears, with songs such as 'Spinning Wheel', 'You made meso very happy', 'When I die' and 'Hi De Ho', and 'More & more'. These hits were equalled by fellow USA band Chicago, with their progressive fusion of rock and blues, with a songbook including 'Make me smile', 'Saturday in the park', '25 or 6 to 4', 'Doesanybody know what time it is', and ''Beginnings'. You'll be surprised at how many of these amazing songs you'll know... Jeff Duff will take on the vocal challenge alongside the hottest musicians in Australia for thismomentous gig…be prepared to be blown away by the incredible musicianship on display! This will be a truly unforgettable night, featuring some of the most incredible rock music played by Australia's finest! Limited tickets, so don't be the last in the queue! "Sinatra, Presley, Jagger, Popeye and now Duffo" - Andy Warhol
The Wedge Performing Arts Centre
Strictly Ballroom The Musical
*******New dates to be announced.******** Created by BAZ LUHRMANN Book by BAZ LUHRMANN & CRAIG PEARCE Adapted by TERRY JOHNSON BY ARRANGEMENT WITH ORiGiNTM THEATRICAL ON BEHALF OF THE GLOBAL CREATURES HOLDINGS PTY LTD Scott Hastings is a ballroom dancer a future champion and a rebel. When Scott's radical dance moves raise eyebrows with the Australian Federation, he finds himself dancing with Fran, a beginner who has no moves at all. Inspiring each other, they discover that to be a winner, your steps don't need to be strictly ballroom… Adapted from Baz Luhrmann's beloved Australian film, including over 40 classic hits including "Time After Time", "Perhaps, Perhaps, Perhaps" and "Love is in the Air." The production team behind last year's sell-out sensation "Jesus Christ Superstar" return with live band "Brother John and the Redeemers" to bring you an unforgettable production that will make your heart soar and your feet want to dance!
The Wedge Performing Arts Centre
The Australian Bee Gees Show
Fresh from celebrating 9 years and over 2800 shows headlining on the Las Vegas strip, the Australian Bee Gees Show will be heading Down Under for the Australian leg of their 25th anniversary tour! This new show will be presented in two parts and feature all of the hits in a nostalgic trip down memory lane in a multimedia concert event. The Australian Bee Gees Show is currently performing at The Excalibur Hotel and Casino and has been in residence for the past 9 years and have just signed a new 5-year contract that will keep the ABGShow headlining in Las Vegas until 2024. The group has racked up over 2800 performances on the Las Vegas Strip and was recently voted Best Tribute Show in Las Vegas by the prestigious Las Vegas Review Journal and has made the top 10 in the 'Overall Best Show' category, an amazing achievement in Las Vegas. The Australian Bee Gees show was also the first Australian band to perform 1000 shows headlining on the Famous Las Vegas Strip and with 2800 shows already under their belt in Vegas alone they are looking forward to continued success in Sin City. After 25 years on the world stage and over 8,000 performances in over 60 countries, The Australian Bee Gees Show has evolved to become the definitive live celebration of the wonderful music written by the Brothers Gibb. From their first shows in 1995, The Australian Bee Gees Show has conquered Las Vegas and has played to capacity houses around the world, cementing their reputation as an exceptional live concert act and the world's leading Bee Gees Show. For one night only be a part of the magic that is, The Australian Bee Gees Show.
The Wedge Performing Arts Centre
The Farndale Avenue Housing Estate Townswomens Guild Dramatic Society Murder Mystery
Every drama group has experienced the horrors of what can go wrong on opening night, and the ladies of the F.A.H.E.T.G. Dramatic Society are o different, with the possible exception that almost everything that could happen does! The scenery collapse, cues and missed, lines forgotten, and the sound effects take on a strange note at times, as the ladies present their ambitious evening's entertainment with the cunning whodunit, "Murder At Checkmate Manor". And just in case the audience should get bored there's a Film and Fashion Show and Murder Mystery Quiz, complete with a Prize! The crunch comes in the denouement when the "murderer", about to be revealed, has to rush home to bandage up an injured daughter. But Mrs. Reece, doyenne of the group, rises above the slings and arrows of outrageous dramatics to save the situation and provide the final inventive twist. Running Time: 150mins including a 20min interval.
The Wedge Performing Arts Centre
The Hunter The Hunted
We like to think of ourselves as rational people but the powerful forces of desire and obsession, love and betrayal can turn that on its head. The Hunter. The Hunted. follows a love triangle set in a gothic melodramatic world of burgeoning scientific discovery, gabardine coats, old mansions and ballroom dances. Interwoven are the actors' personal stories of failure in love, and a cast of idiot clowns trying to find the love of their lives. Fast paced, accessible and full of live music and rapid transformations, Company 13 has created a playful and dramatic work that reminds us we are not just what we think, but also what we feel. Suitable for: Ages 16+
The Wedge Performing Arts Centre
The Magnolia Tree
If you agree, then tonight, the unthinkable will become thinkable. In the front yard of the family's home stands a Magnolia Tree. It was Mum's favourite. Three siblings have come together to choose a nursing home for their mother who has advanced Alzheimer's, but instead, Jack for unclear reasons, will attempt to talk his sisters into letting her go, tonight. This ingenious script shocks and confounds. We're privy to family secrets, fractured relationships and confessions. Personal boundaries are crossed leaving the three siblings with an impossible bind. This gripping psychological thriller has two endings, and the audience vote for the one powerful end they want to see. Suitable for: Ages 15+
The Wedge Performing Arts Centre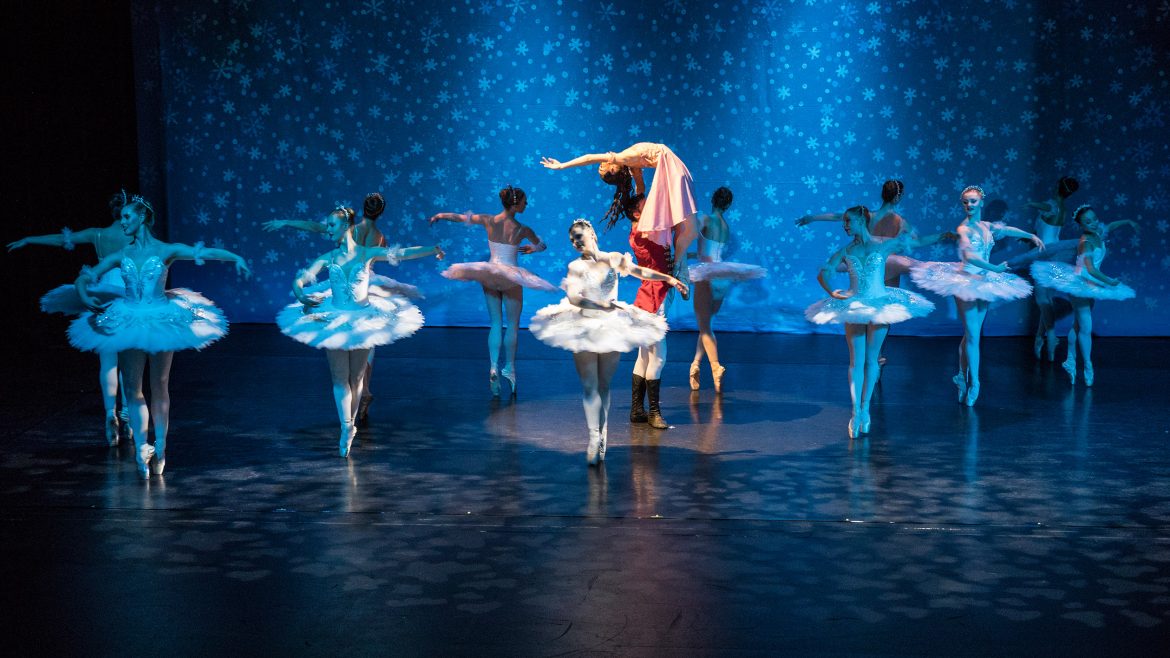 The Nutcracker Victorian State Ballet
The Nutcracker Ballet is a time-less, world famous traditional classical ballet Christmas treat! Join Clara at her Christmas party, as she ventures into her Nutcracker prince's magical land. Delight at the famous sugar plum fairy pas de deux, breathtaking snow scenes, a beautiful Christmas tree and party surprises. A rich display of mesmerising classical ballet performed by stars of the Victorian State Ballet. The Nutcracker is a feast of outstanding classical ballet skill that continues to bring joy throughout the ages to all who see it. Don't miss out on experiencing this enchanting classical ballet tale!
The Wedge Performing Arts Centre
The Pierce Brothers
For years now twin brothers Jack and Patrick Pierce's high energy duo Pierce Brothers has been a staple of the Australian indie-folk/ blues & roots scene, captivating festival goers and headlining sold out venues the world over. Exploding onto the world stage in 2014, the brothers started their journey as buskers on Bourke street (alongside other incredible busking acts Tash Sultana and Tones and I), and soon became a must-see act selling out 3 Corner Hotels with the release of their breakout EP The Night Tree in 2014.  Shortly after, on the back of the success of The Night Tree, the pair played their first European set at Lowlands Festival in 2014. Soon the Melbourne duo began a steady journey building audiences and selling out shows all over the world, supporting artists the likes of The Cat Empire, St. Paul and the Broken Bones, and Tash Sultana to name a few. Having established themselves as an integral part of the music scene in Australia and abroad, the brothers have toured relentlessly – honing their craft and gaining fans across the globe as they go. The band's music has grown with them over the years and has seen them release a top 15 ARIA debut album (Atlas Shoulders, coming in at #13) and two Top 10 ARIA EPs (The Records Were Ours and Into The Dirt), and have received over 30 million global streams, as well as over 2 million YouTube views.
Port Of Sale
The Robertson Brothers 60's Variety TV Show 2021
PLEASE BE ADVISED THIS SHOW HAS BEEN CANCELLED DUE TO ISSUES WITH BORDER RESTRICTIONS. If you have purchased tickets, staff from The Wedge will be in touch to arrange a refund.
The Wedge Performing Arts Centre
The Spooky Men's Chorale
Men singing songs. Some of them are funny. The Spooky Men's Chorale is a vast, rumbling, steam-powered and black-clad behemoth, capable of rendering audiences moist-eyed with mute appreciation or haplessly gurgling with merriment. Through an evening of drop deadpan beautiful mansinging, the Spooky Men's Chorale ponder the conundrums of modern life and manhood, invite the audience to joyously experience a wall of mansound, laugh stupidly, and venture into areas of great tenderness. It is not so much comedic as hilarious, not so much shimmeringly perfect as pleasingly and deeply human. Suitable for: Ages 12+
The Wedge Performing Arts Centre
The Traveling Wilbury's
Some of Australia's own superstars have come together to knock out the Wilbury fabulous hits and add a little of each of the maestro's superb sounds and reverbs that have fuelled the direction of music as we know it. Get your tickets to hear the greatest songs of Bob Dylan, Roy Orbison, George Harrison, Tom Petty and Jeff Lynne.
The Wedge Performing Arts Centre
Wallflowering
Wallflowering revolves around the lives of Peg and Cliff Small, an ordinary, suburban, middle aged couple who were once prize-winning ballroom dancers. This delightfully amusing and poignant play about marriage, happiness and the pursuit of the perfect foxtrot, features action interspersed with world class ballroom dancing by a younger couple, who represent not only Peg and Cliff in their glory days, but also the older couple's idealised view of themselves. HIT Productions is delighted to be revisiting Wallflowering by award winning Australian playwright Peta Murray for an extensive national tour in 2020.
The Wedge Performing Arts Centre
With Love Marilyn Starring Erin Sullivan
"With Love, Marilyn" stars Erin Sullivan as Marilyn Monroe in a special one-woman tribute performance to one of the most iconic romantic ingenues. With 28 years of theatre experience, Ms. Sullivan has performed across the country and worldwide playing some of Broadway's best blondes. Her journey with Marilyn began in the new play "Marilee and Baby Lamb: The Assassination of an American Goddess". Continuing her passion for this woman's life and legacy is what has built the foundation for this piece. Lovers come and go in this playful and sensual musical journey weaving stories behind the men that Monroe loved – and Marilyn had her fair share of love and romance. Running Time: 1 hour 15 mins, no interval
The Wedge Performing Arts Centre
YOU & I
Rachael Beck and Michael Cormick are two of Australia's best loved musical theatre stars. Their relationship began 25 years ago in the title roles of Disney's "Beauty and the Beast", and they have remained the best of friends ever since, both on and off stage. Their on-stage connection is rare, warm and genuinely heartfelt. An evening of stories, fun, laughter and perhaps even a few tears, as the audience is transported to the magic of the world's most popular musicals. Scenes seamlessly meld into songs which take you on an emotional journey. It's like seeing 10 musicals in one night. Rachael and Michael will sing, dance and act their way into your hearts in this unforgettable performance. Running Time: 2 hours, including interval.
The Wedge Performing Arts Centre